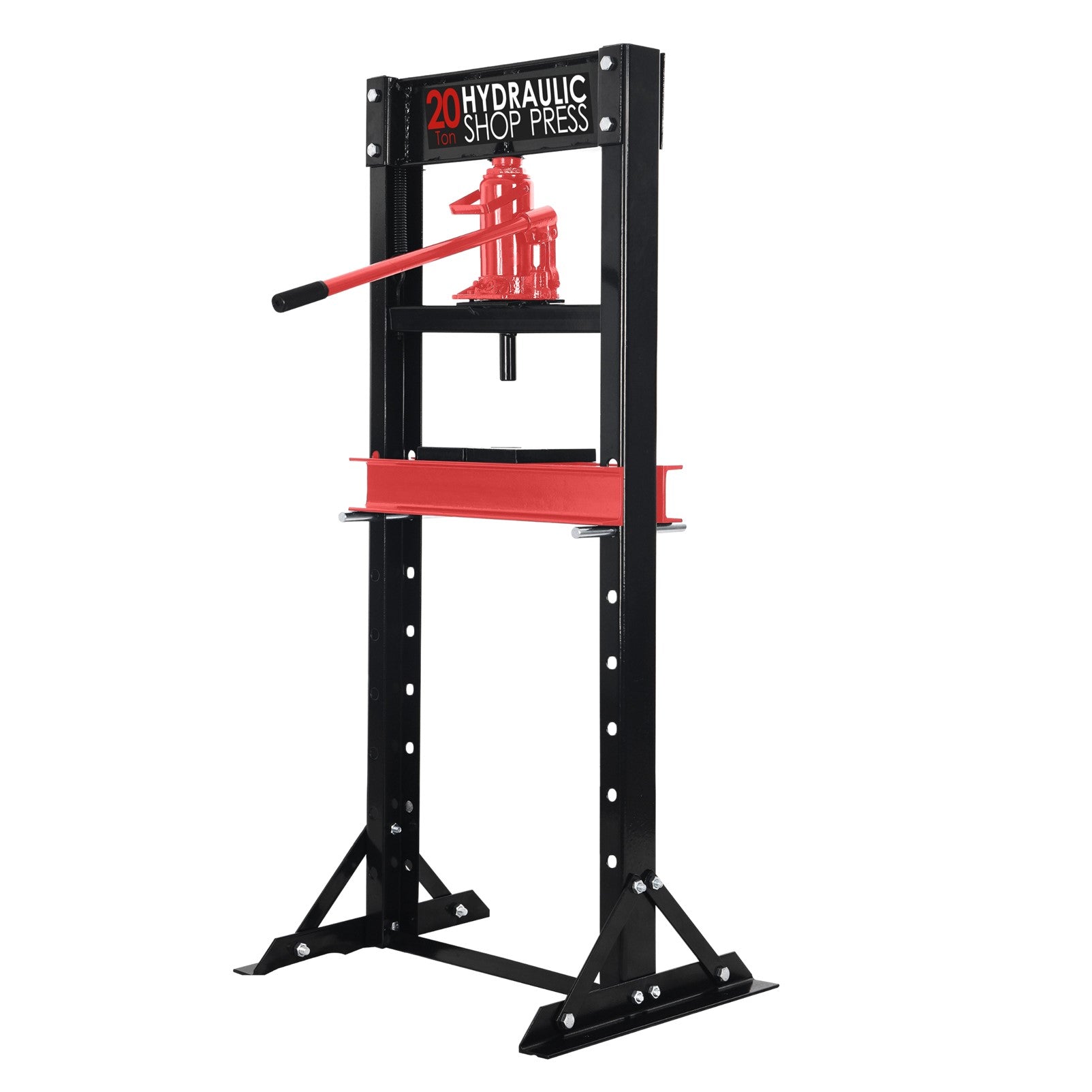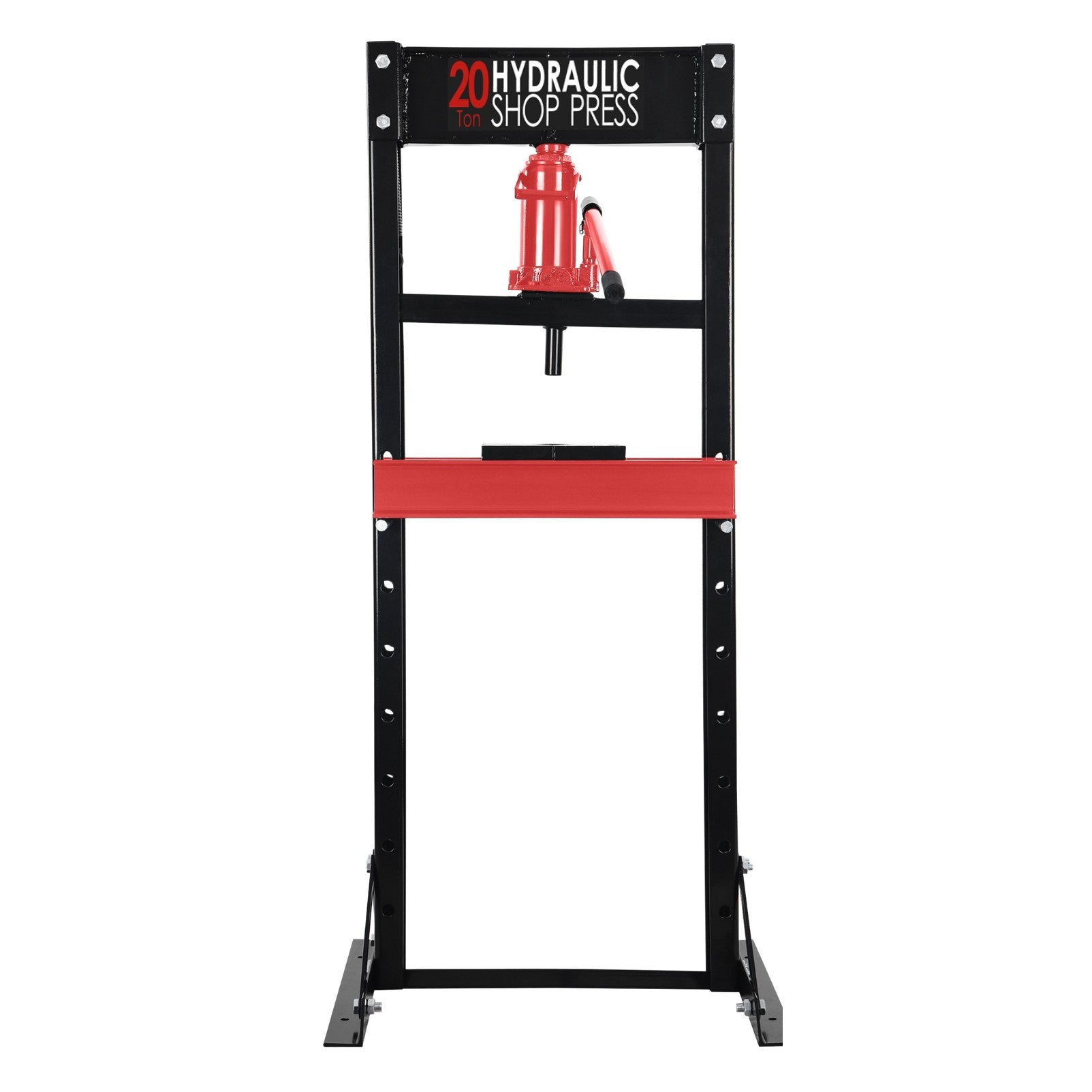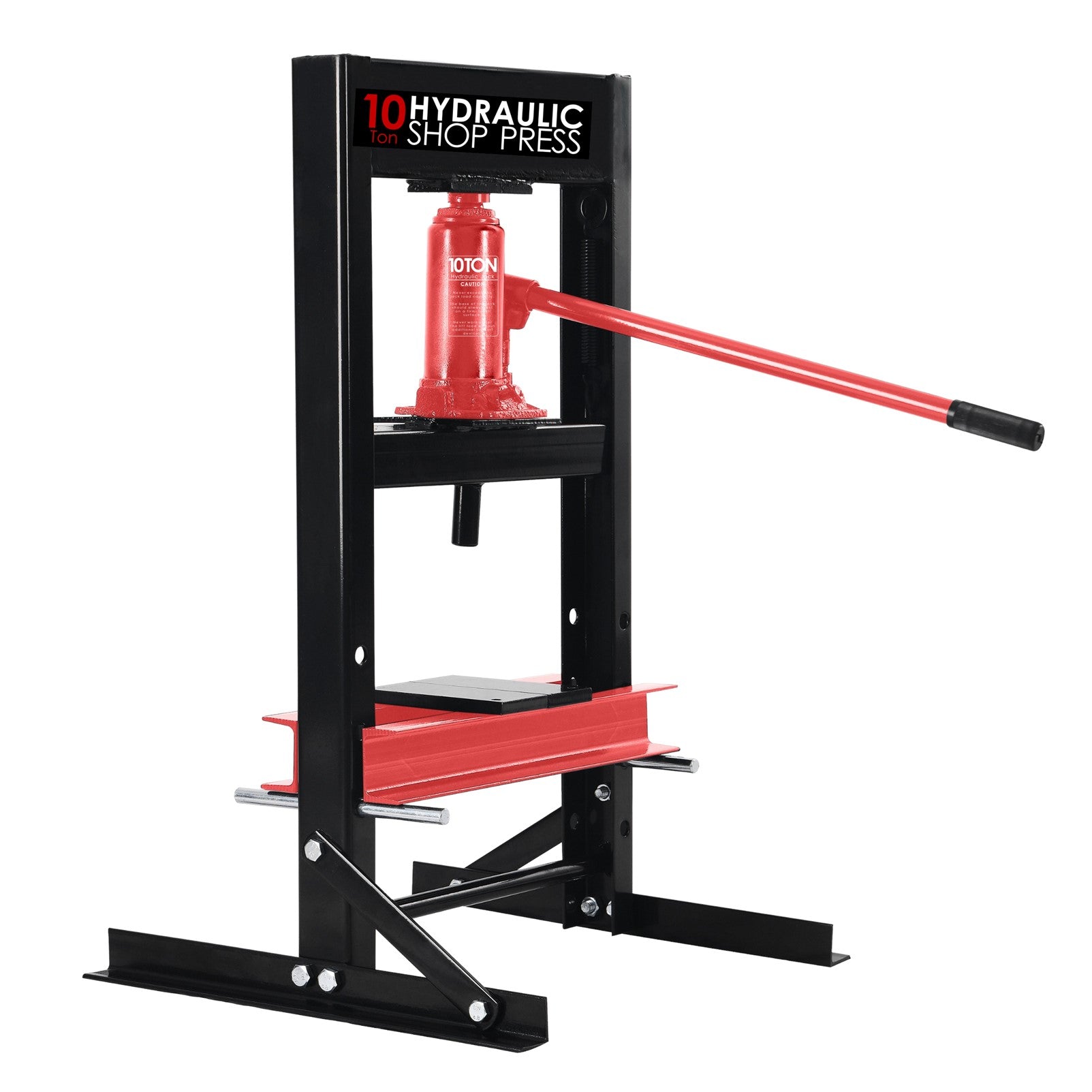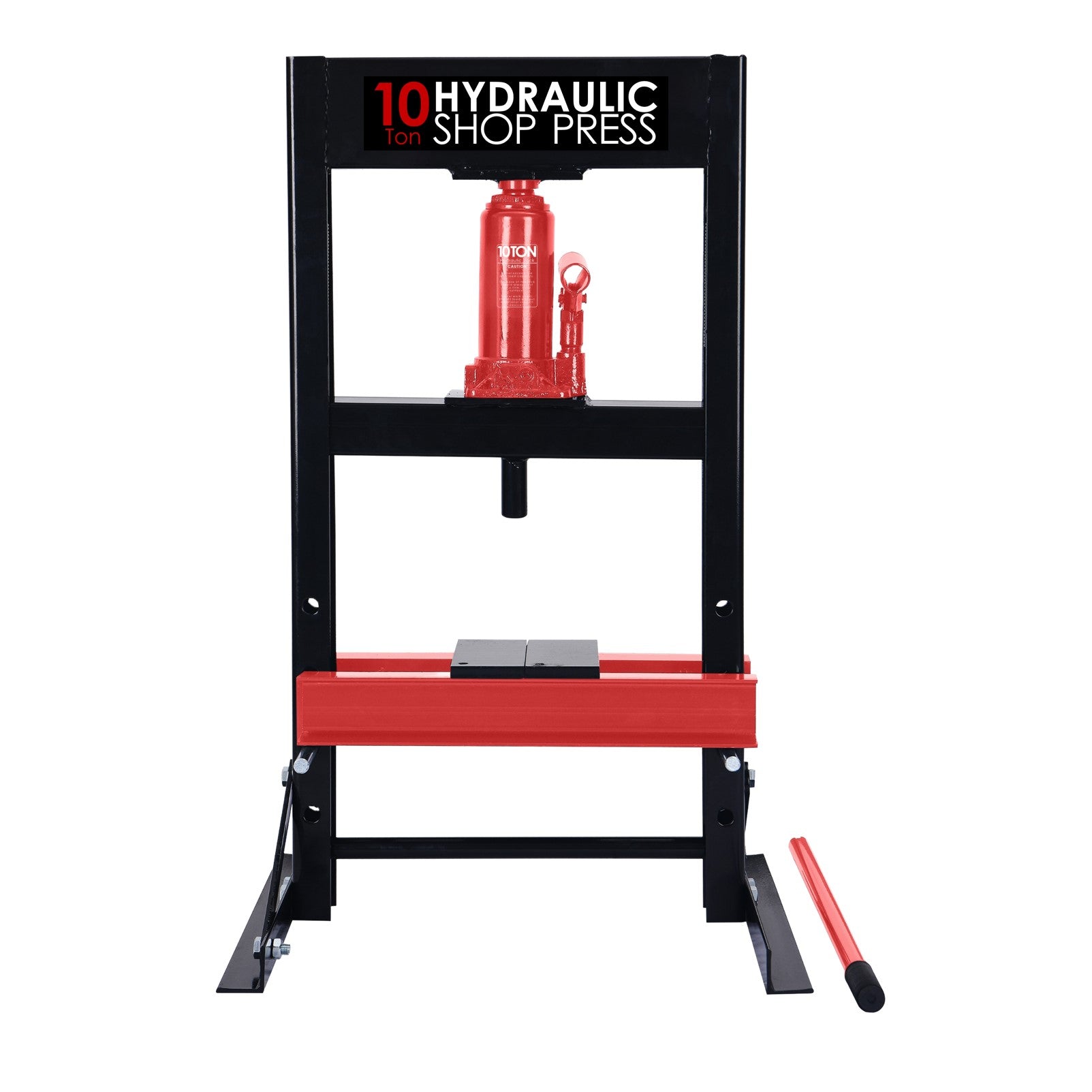 Professional Hydraulic Garage Shop Presses
At Trade Hero Australia, our Shop Presses are designed for easy installing and stamping bearings. They are also used to straigthen, bend and press bearings. If you are looking for high quality Shop Presses, you can get either of the two in demand models - 10 Ton and 20 Ton heavy duty H-frame Hydraulic Shop Presses at reasonable prices.
By using our high quality tools, you can manually raise and lower the table surface for your task's best working position. They include arbour press stamping plates and high-quality precision springs to bounce back slowly and safely after pressing operations.
Our Tradesman 10T Hydraulic Shop Press has a piston ram that is treated and polished to resist scratching. With its powder-coated finish with lead-free paint, it provides a durable oil, grease, and dirt-resistant coating for easier cleaning. The 22,000-lbs pressing capacity provides exceptional flexibility for use with wide variety of projects.
If you want a higher capacity, the Tradesman 20 Ton Hydraulic Shop Press is an excellent tool for you. This tool, just like its other model is perfect for home mechanic and professional repair use. It allows you to bend or straighten metal easily, loosen seized parts, replace bearings, press and install bearings, and many more.
The Tradesman bottle jack was specifically designed to be used with the manual hand pump while it produces 20 tonnes of continuous pressing force. Its strong dual ram return tension springs ensure smooth and safe operation while sliding along the top of the press to adjust in supine position from base extension.
You can also place our work press table at 8 different height adjustments, to cater to various pressing tasks.
Both of Tradesman models are designed for durability, with refined inner cylinder walls to extend the life of the hydraulic seals. The rams are also polished and treated with high performance seals, wear rings and dust seals for long lasting usage. They provide exceptional all around use which caters to all sorts of projects.
Frequently Asked Questions