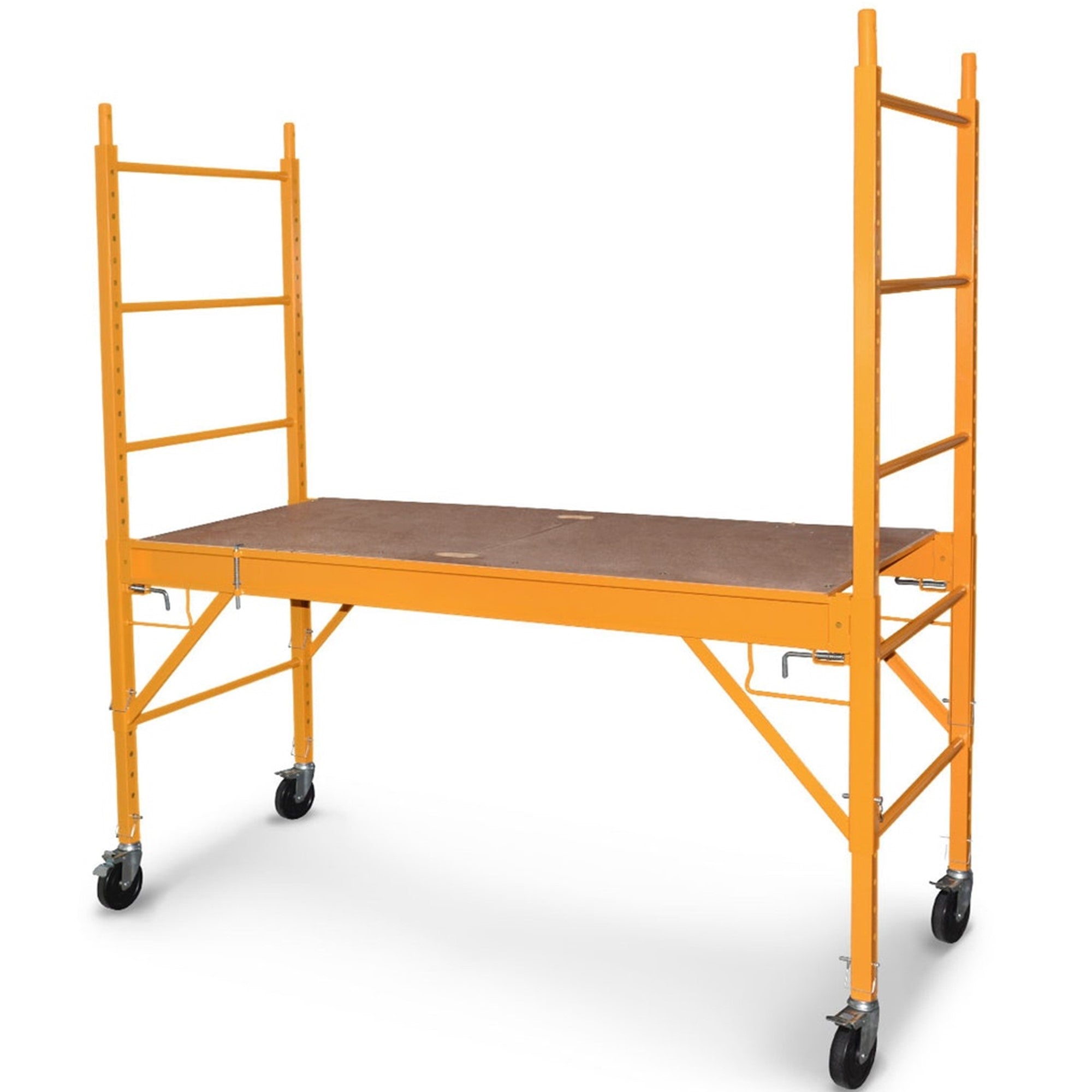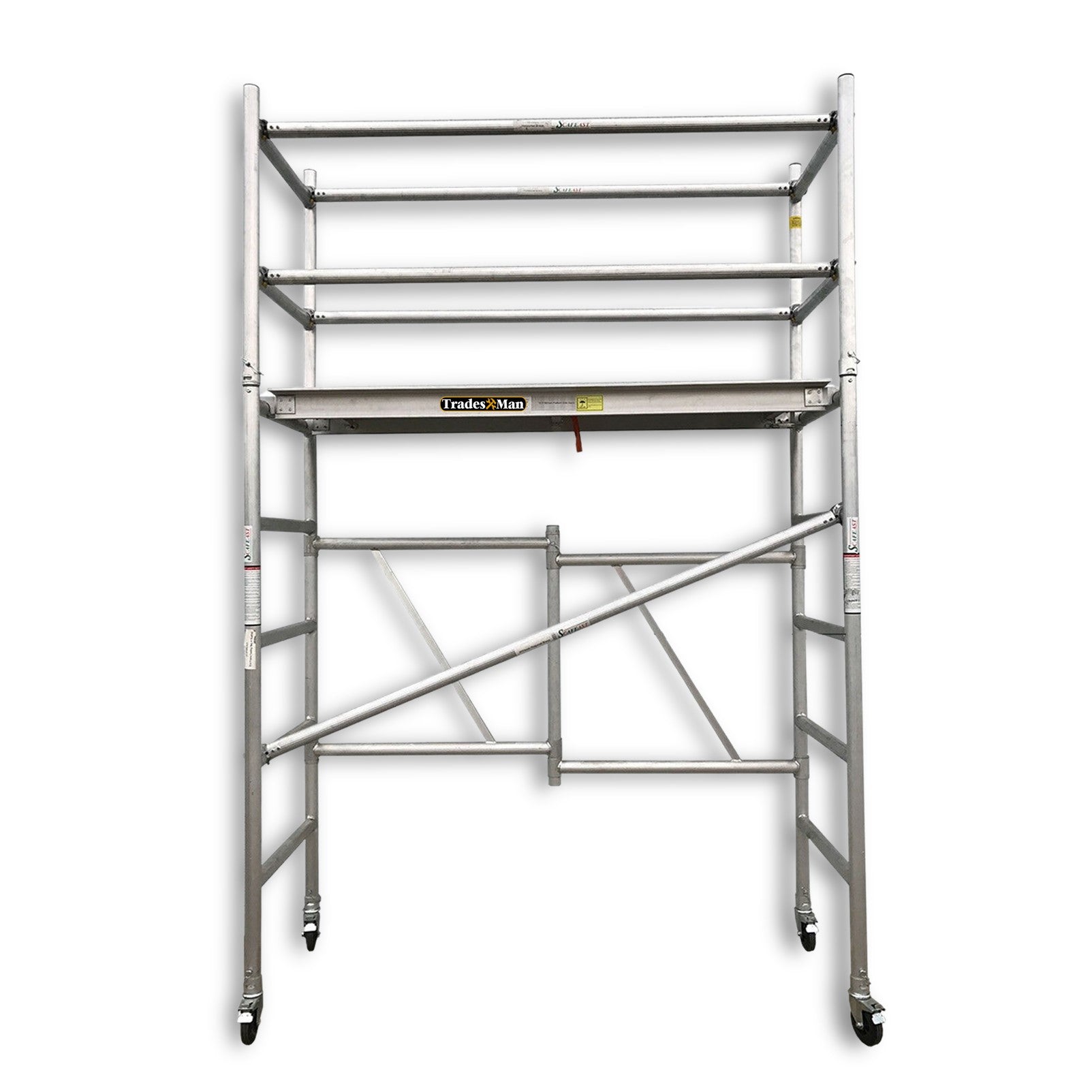 Mobile Scaffold Platform and Tower
If your job requires to change position frequently like painting, plastering and wide range of building work, you will need a working platform to get the tasks done. At Tradesman, we have the 450KG Mobile Scaffold Platform and 3M Mobile Aluminium Scaffold Tower for you to choose from, depending on your level of work.
Our Mobile scaffolding system is designed and built to meet the Australian standards and will help make your work easier and safer. Safety is definitely a priority when working in heights therefore we make sure that these models passed strict quality control. They are also made of high quality materials with pin loaded locking system so you can perform your job with peace of mind.
The Tradesman 450KG Mobile Scaffold Platform is perfect for DIY Home and Professional uses as it fits through Australian standard doorways. With its portable and lightweight features, you can move it from room to room. It is absolutely a must have for each household. It is a perfect support for drywall painting applications, thus makes it easier for you to reach hard to reach areas and corners.
Its simple installation steps do not require scaffold hire and extra tools. You can basically assemble it yourself, thus making it more convenient and efficient to set up.
If your job requires more height, our 3M Mobile Aluminium Scaffold Tower is great to effectively move to and from the job site.
Within 10 minutes of installation, you already have a safe working platform! Unlike other mobile scaffold towers, it is especially made of high quality lightweight aluminium and has a good size to fit in most automobiles for easier transport.
Tradesman Mobile Scaffolds are ideal for indoor and outdoor uses. We can ensure you that they are durable, strong, and completely safe to use for your painting, repairs, domestic and commercial installations.