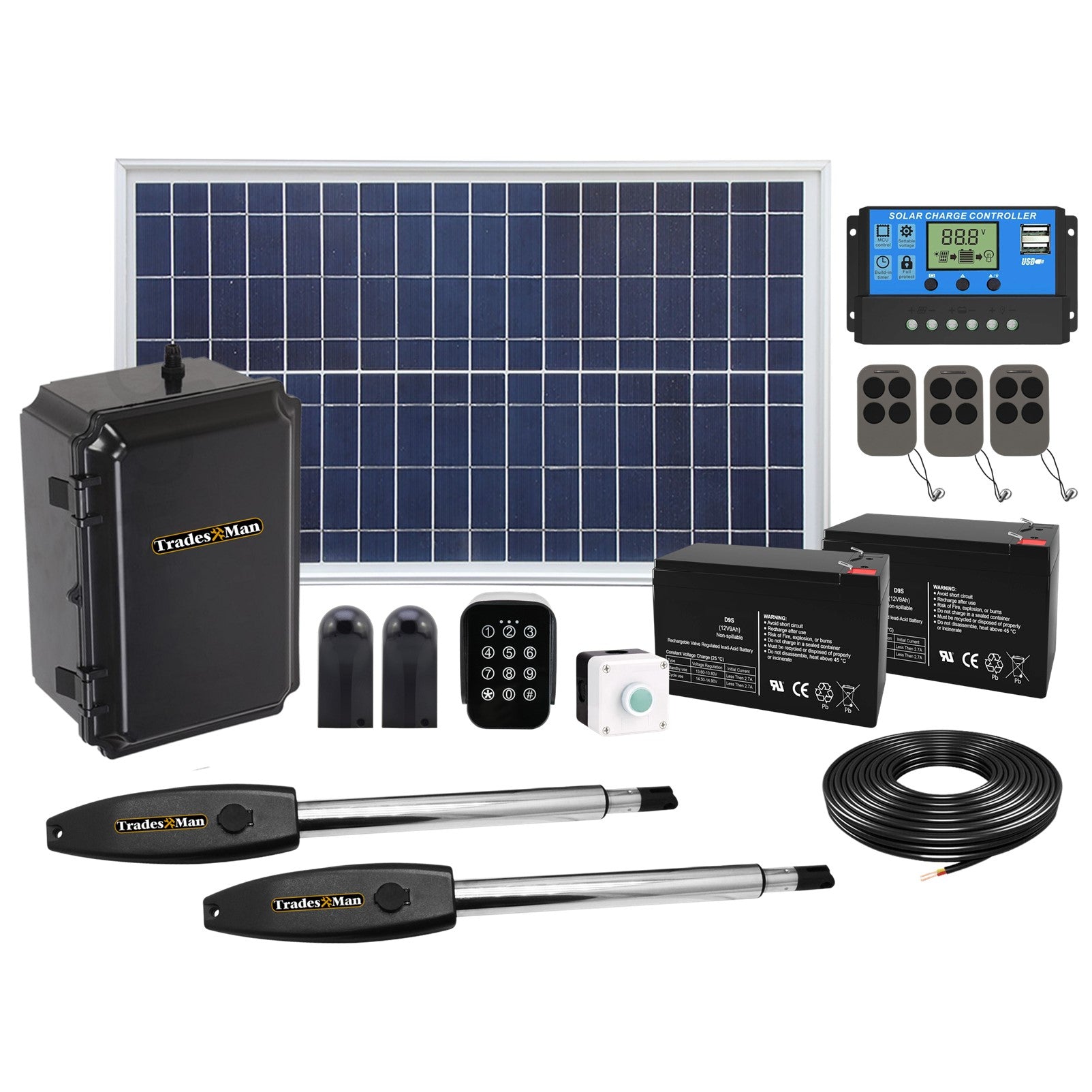 Are you looking for a solar swing gate opener? Look no further than Trade Hero Australia! Our tradesman solar swing gate openers are top-of-the-line and perfect for any home or business.
Say goodbye to struggling with heavy gates! The Tradesman Solar Swing Gate Opener makes it easy to open and close your gates, even if they're up to 3.5m long. The industrial-strength stainless-steel arm is built to last, while the stylish, weatherproof design looks great in any setting. Plus, the remote control has a range of up to 50m, so you can open and close your gates from anywhere on your property.
The Tradesman Solar Swing Gate Opener is the perfect addition to any home with a gate. This ultra-quiet gate motor comes with a 20W solar panel, making it ideal for those without access to power or looking to save on energy costs. The "auto-close" function with adjustable closing time delay ultimately secures the property after you leave, while the gate opener's reverse function ensures safety during both opening and closing. It can be configured to allow smooth, noiseless operation and can be set to open or close as the default condition. When you need to secure your home, the gate can be opened inwards. If you expect visitors, you might open the gate wider to make it more accessible. With intelligent digital control, adjustable speed, and Auto-close time, this gate opener is packed with features to make your life easier. And in case of power outages, there's even a manual-release backup. Installation is quick and easy, with all the necessary brackets included.
The Tradesman Solar Swing Gate Opener is an easy way to make your life a little easier. With gates that automatically open and close, you can improve the efficiency and security of your home.