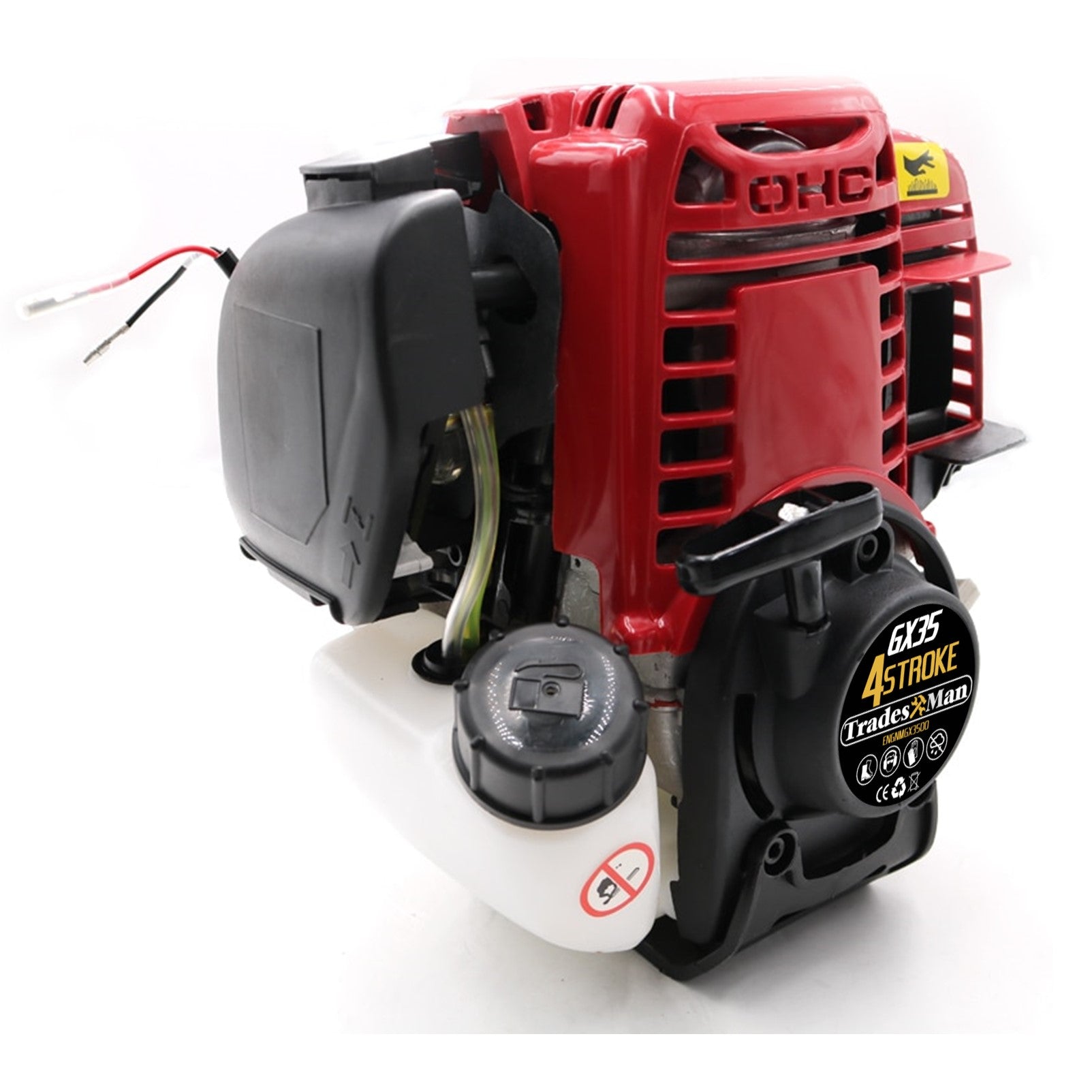 Get the power and air speed you need to clear leaves, sand, gravel, and other debris with our Tradesman Leaf Blowers. These blowers are powerful, fuel-efficient, and easy to use!
Consider one of our many Tradesman models if you're on the hunt for a leaf blower. Whether you're looking for something compact and portable or something with more power to finish the job quickly, we have a range of solutions to fit your needs.
Tradesman leaf blowers are known for their power and airspeed. The backpack models offer high mph of blowing power, making them ideal for clearing leaves, sand, gravel, and other debris. And the gas-powered models have a two-stroke engine that provides plenty of power and is also fuel-efficient. Both corded and cordless electric leaf blowers are available from Tradesman if you're looking for one. The cordless variants, powered by batteries or a rechargeable Lithium-ion battery, provide you with the freedom to roam around without being bound to a power outlet.
In addition to being powerful, Tradesman leaf blowers are also comfortable to use. The backpack models feature padded shoulder straps and a waist belt to distribute the weight evenly, and they also have an ergonomic design that puts less strain on your back and arms. The handheld models are lightweight and easy to maneuver, and they have an anti-vibration system that minimizes fatigue.
Whether you're a homeowner or a professional landscaper, Tradesman leaf blowers are a great choice. They're powerful, fuel-efficient, and comfortable to use, so you can get the job done quickly and easily. Choose from backpack or handheld models, gas or electric, and single-stage or two-stage blowers. And be sure to check out the available accessories to make your leaf-blowing experience even better!