Securing your long guns is a top priority for responsible firearm owners. Selecting the appropriate rifle safe is of utmost importance. In this article, we will provide you with an in-depth guide to the best safes for long guns, offering a diverse range of options to meet various requirements. Whether you're a collector, a sports shooter, or a homeowner, finding the perfect safe to protect your long guns is essential.
Rifle Safe Reviews
Let's dive into our top picks for the best rifle safes for long guns:
SentrySafe QAP1BE Gun Safe:
Compact yet robust, this biometric safe offers quick access and secure storage.
Features a fingerprint scanner for fast entry.
Suitable for enhancing home defense or swiftly accessing your long guns.
American Security (AMSEC) Gun Safe:
Renowned for their strong construction and high-security features.
They offer a range of locking options and often come with UL-rated protection.
Their excellent reputation makes them a trusted choice for safeguarding valuables and firearms.
Blackbox Fireproof Rifle Safe:
Perfect for quick and secure access to your long guns.

Reliable lock mechanism lock away with the electronic keypad by creating your own 3-8 digits code.

Suitable for homeowners prioritizing home defense.
Key Features to Consider
When selecting the best rifle safe for your long guns, several key features should guide your decision. You must consider the level of security provided, fireproofing capabilities, storage capacity, locking bolts and mechanisms (electronic, biometric, or mechanical), and the overall durability and construction of the safe.
Quick Access and Biometric Rifle Safes
This offers a level of convenience that is invaluable for firearm owners. With their swift access mechanisms, you can retrieve your long guns in seconds, ensuring you are always prepared, especially during emergencies. Biometric safes, in particular, utilize advanced fingerprint recognition technology, granting authorized users seamless and secure entry. Quick, secure access to guns brings peace of mind to responsible owners for home defense and emergencies.
Large Capacity Rifle Safes
For those who have an extensive collection of long guns, a large capacity rifle safe becomes a necessity. These safes offer generous storage space while ensuring the security of your firearms. A big safe keeps your long guns safe and organized, protecting them from unauthorized access.
Budget-Friendly Rifle Safes
Acquiring a dependable rifle safe doesn't need to strain your finances. We've compiled a list of budget-friendly options that offer reliable security without compromising your budget. Gun safes manufacturers design these products to provide cost-effective solutions for responsible firearm owners.
Rifle Safe Organization Tips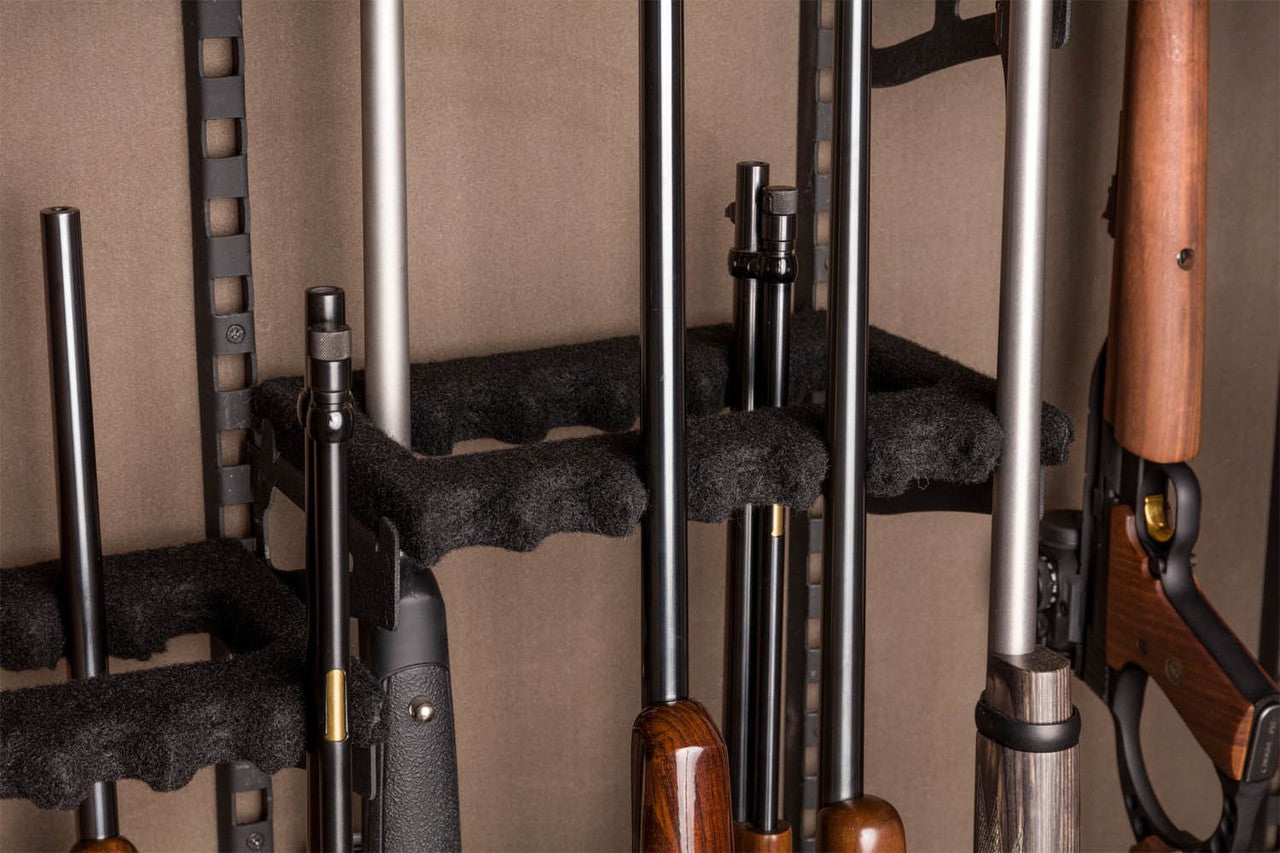 Once you've chosen the ideal rifle safe, it's essential to organize your long guns effectively. Learn how to maximize space and accessibility within your safe. Our organization tips will help you arrange your firearms efficiently while ensuring they remain in excellent condition.
Choosing the best rifle safe for your long guns is a significant step in responsible firearm ownership. Ensure the security of your firearms while maintaining quick access when necessary. Explore our top recommendations and make an informed decision to protect your valuable long guns.
Prepared to ensure the safety of your long guns? There are a lot of top-selection gun safes, including a variety of options to suit your needs. Safeguard what matters most with the appropriate firearm safe.